Celeste DeWolfe has created another awesome piece of Imminent Danger fan art!!! Featuring Doctor T, everyone's favorite sentient ball of light!!!
The Official Site of Celeste DeWolfe
Hey again!
Still not doing anything productive over here… Well, at least not for me anyway. xD  But since Christmas is around the corner and I still haven't wrapped anything, PROBABLY that's not going to happen before New Years.  Sorry!!
Anyway, I wanted to draw something, so I continued in my quest to illustrate all of the scenes from Michelle Proulx's novel Imminent Danger and How to Fly Straight Into It!  I'm not even close–by the time I finish the first book the series will probably be done–but it's fun, and I always appreciate Michelle's reactions. 🙂  She's such a good sport~
So have this picture in lieu of anything else!  I DO have posts/updates planned for after my Korea venture is more settled/I have less hours at work, but we'll just have to wait for those.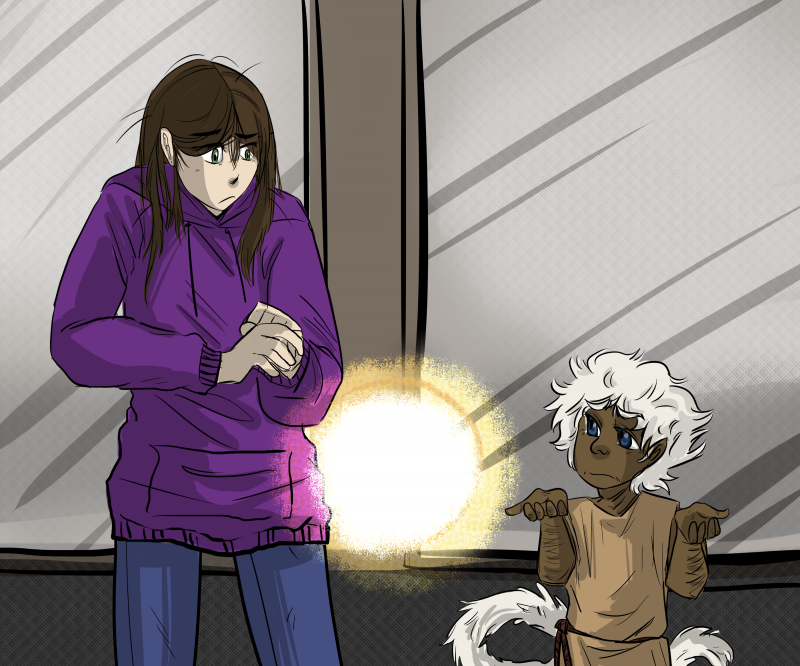 As you can see, while Eris and Miguri are no…
View original post 72 more words